July 3rd, 2012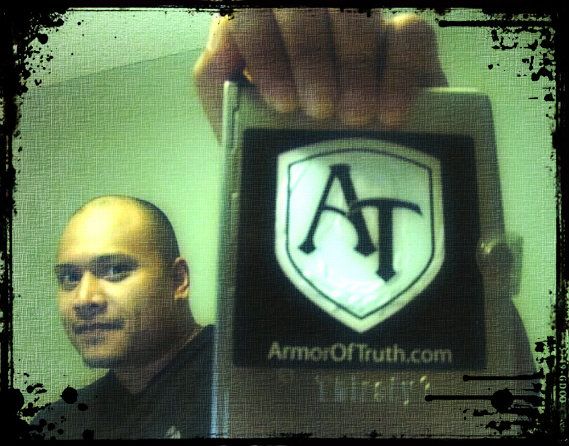 Aloha to all that help support ARMOR OF TRUTH.. July 1st marked the 4 year anniversary of when we launched the web site… We have been blessed and we pray that we can continue to bless those that visit us and support our clothing line.
We are currently moving the ministry/business to Las Vegas Nevada and should be back up and running by the end of July. We should have new designs and our inventory should be back up to levels to fulfill your orders. My family and I are taking a huge step of faith and staying in obedience to God. The church that we are a part of here in Hawaii ( GRACE BIBLE CHURCH ) is planning on planting a church in Las Vegas and we felt that God has called us to help with the new church plant. Other opportunities have been brought to us on top of the planting of the church.. ARMOR OF TRUTH will now have a store front, this is something that we have prayed about from day one.. HAWAIIAN FIGHTING ARTS GYM has blessed us with this opportunity. We will be helping with providing financial aid that will go towards a youth program that the gym will be providing. Portions off all of the sales will go towards this program, to help buy equipment and any resources that will be needed.
Please continue to follow and support ARMOR OF TRUTH… God bless you all.
Sincerely
RYAN MALALUAN